S'Cool LAB - CERN's hand-on particle physics learning laboratory
S'Cool LAB is a new Physics Education Research facility at CERN. High school students (age 16-19) and their teachers are invited to contribute to physics education research projects by taking part in hands-on particle physics experiments. During workshops in S'Cool LAB, students can make discoveries independently, learn to work scientifically and apply their knowledge in a new setting, and engage directly with members of CERN's scientific community.
S'Cool LAB currently offers different types of workshops for student groups visiting CERN. In addition, it organises an international particle physics summer camp for curious students from all around the world.
Find out more about S'Cool LAB's educational offers and how to apply for the summer camp here. They are offering a variety of different workshops in physics experiments, S'Cool LAB Days and summer CAMP for high-school-students (Age 16-19).
High-School Students Internship Programme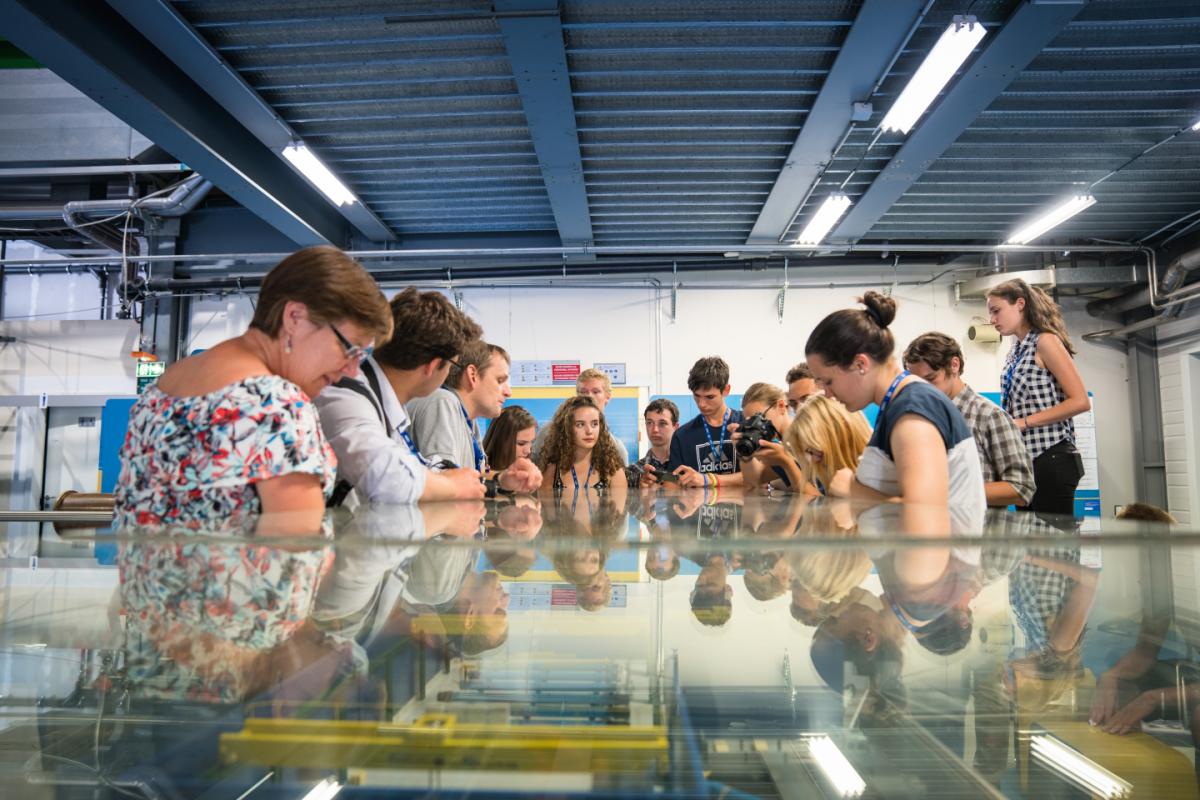 In a close collaboration with its member states, CERN invites high-school students (aged 16-19) to come to CERN for two weeks, to gain practical experience in science, technology, and innovation. It focuses on giving students the chance to discover STEM in the CERN context and environment, strengthening their understanding of science, and developing their skills in a high-tech environment.
The High-School Students Internship Programme is a unique opportunity for high-school students to be introduced to CERN, its technologies and physics, as well as to learn through workshops and by shadowing, observing, and working with a member of personnel.